Meet Maria Margate
Maria Margate holds a Bachelor of Arts degree from Rutgers University in East Asian Studies. She learned Thai massage in Chiang Mai Thailand in 1996 and was certified as a massage therapist from a one-year program at the National Holistic Institute in Emeryville, California in 1998. She is nationally certified as both a massage therapist and an acupuncturist. She completed three years of study in acupuncture and is a graduate of the Eastern School of Acupuncture. She is a licensed acupuncturist in New York, New Jersey, and Pennsylvania. Maria's philosophy from her own journey of healing through two periods of disability: the human body's healing mechanisms are so powerful and complex that if given the right tools, it can be possible for the body to recover from many different diseases without pharmaceuticals or surgical intervention.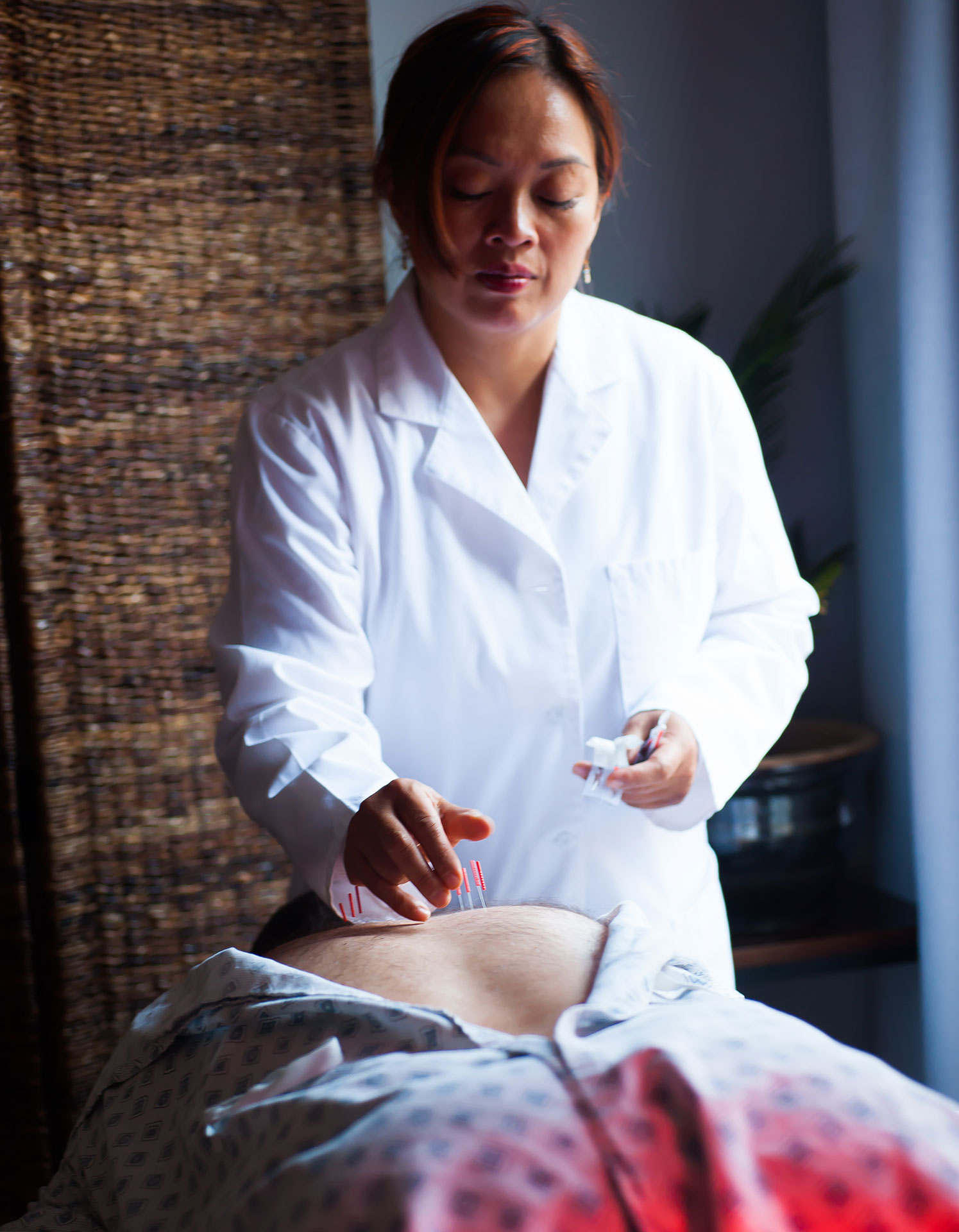 Maria won a scholarship upon entry to Pacific College of Oriental Medicine based upon on an essay about her goal of becoming an acupuncturist.
She wrote, "The causes of disease are many times unexplained. When the person is holistically treated and the mind and the body are addressed, the whole person responds; the strengths that were always there but were masked by something else are uncovered. In a certain sense, I don't give anything to my patients, but I teach them what they need to give to themselves. This is when the healing process begins. This is what I love about the healing arts." She goes on to write that she believes that both Western medicine and Traditional Chinese Medicine are complimentary modalities which are both valuable in the path to health.
Maria supports community acupuncture and has been a volunteer in New Orleans in the aftermath of Hurricane Katrina, Occupy Wall Street and the Jersey Shore after Hurricane Sandy.
Maria's Resume
Rutgers University, Bachelor of Arts, East Asian Studies, 1994
Certified Massage Therapist, Chiang Mai School of Massage, Chiang Mai, Thailand, 1995
National Holistic Institute, Certified Massage Therapist and Health Educator, 1998
National Certification Board for Therapeutic Massage and Bodywork, CMT, 1999
Eastern School of Acupuncture, Certified Acupuncturist, 2007-2009
National Commission for the Certification for Acupuncture and Oriental Medicine, Diplomate, 2002
Certified in Ashiatsu Oriental Bar Therapy, 2002
Certified in Facial Rejuvenation, 2003
Certified Hypnotherapist, 2007
Eastern School of Acupuncture Massage Therapy Program Coordinator and Instructor, Montclair, NJ 2008